Sunday, August 16, 2009
9:13 pm mdt
Monday, June 1, 2009
Work Day This Saturday, June 6th!!!!
Wanna come help @ the garden? THIS COMING SATURDAY is a workday! We'd love to have you come see what it's all about!!! :D
As promised, here's some more pictures form the garden!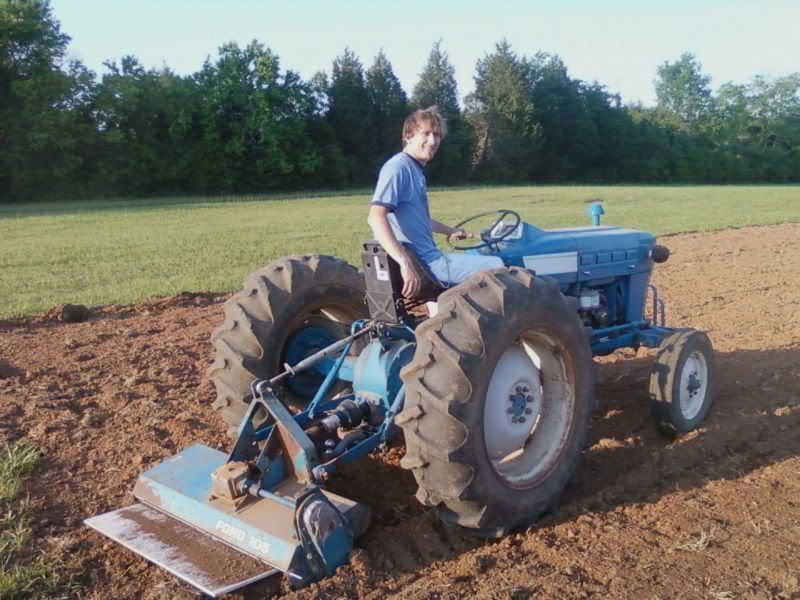 Brock Drives the old blue tractor and tills up ground for corn!
Pastor Mike oversees and prays over the Garden...
Brock and his son, Josiah, plant a Salad bed with Lettuce, Beets, Carrots and Onions.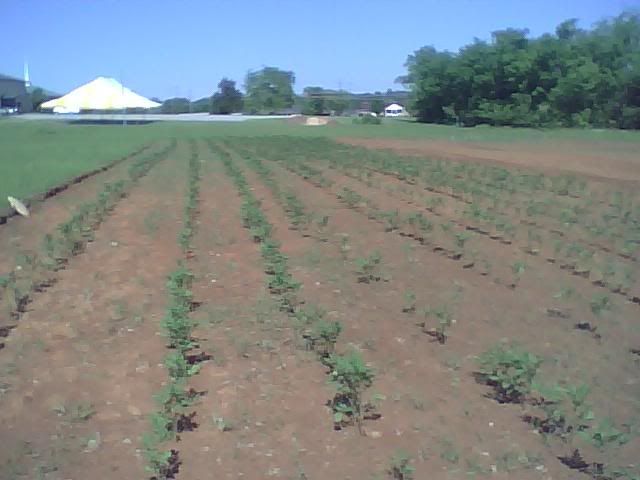 POTATOS!!!!
Planting Tomato plants!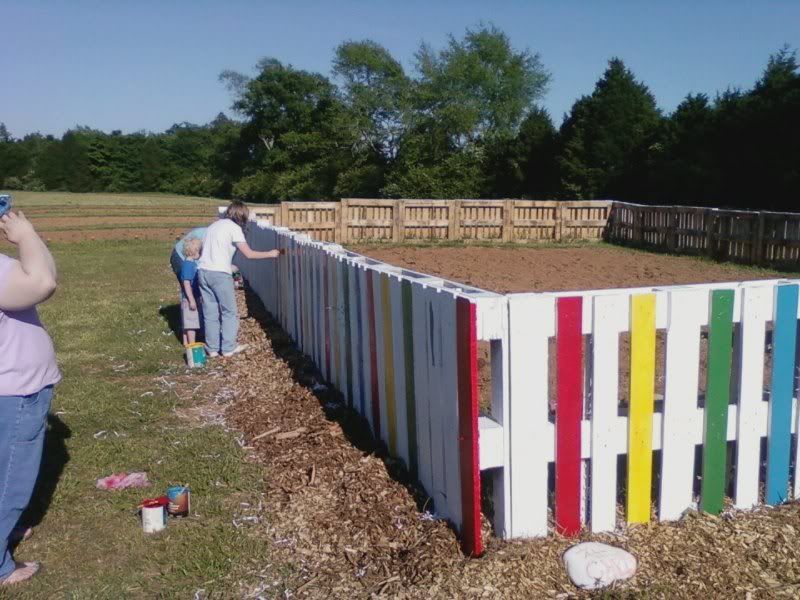 Local Children paint the fence to the Tater Totts' Plot.
It got MESSY!!! lol!!!
the finished doors!
7:51 pm mdt
Friday, May 29, 2009
Garden Update!
Yes, I know it's been too long since we've updated---sorry, friends.

We've been SUPER BUSY in the garden! The Tater Tots' Plot is built and full of tomato plants! Kids from the community came out and planted them and also painted the fence! It was a fun filled day to be sure, albiet messy!

We've got several veggies in the ground now! Tomatos, Potatos, Okra, Cucumbers, Squash, Peas, Carrots, Beets, Cabbage, Lettuce, Onions, Peppers, Watermelons, Cantalope, Turnip Greens...and some I'm probably leaving off due to forgetfulness.

We've also got some flowers in the garden for boquets for the elderly and sick. A little cheer for them!

We celebrated a "firstfruits dinner", by inviting all the Pastors from the respective congregations to share in a meal together and partake from some of the first fruits...Turnip Greens!

We'd like to send out a HUGE THANK YOU to Moulder's Mini Barns!!! They've really been helpful in moving our mini barn and assisting in Garden Work as well.

It's always busy @ the garden!!!!

We had a VERY productive workday with several in attendance; all pitching in to mow, till, plant, and shovel compost and mulch! It's so wonderful to see people come together, free from the walls of their church buildings and work as one to help the community!

Remember to save your Compostable products and donate them to the garden!

You're always welcome to come to the Garden and help too!


8:53 am mdt
Friday, March 13, 2009
updates:
This saturday's workday, March 14th has been cancelled due to weather conditions....check back for more info!



Also---Cabbage, onions, and potatos are planted in the garden!!!! Come harvest time---we should have 2000 POUNDS of potatos!!!! That's enough for 400 families in Shelbyville!!! Praise God!


WE NEED: T-posts to build the fence around the Tater Tots' plot (the kid's garden) ---if you can help...message us!

thanks!


12:33 pm mdt
Saturday, March 7, 2009
A sower went forth to sow some seed....
Plowing and Setting potatos!!!!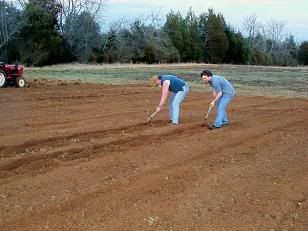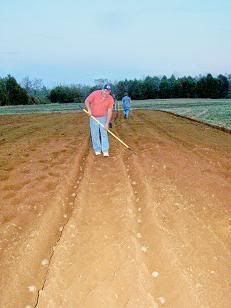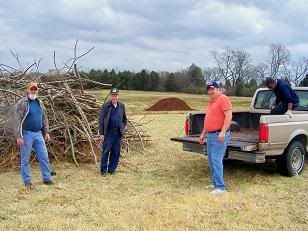 The seed is in the ground....Good seed, in good ground!
There's still plenty more to do!!!!
WORK DAY!!!! Saturday March 14th.... come when you can---we'll be working all day!
7:20 pm mst